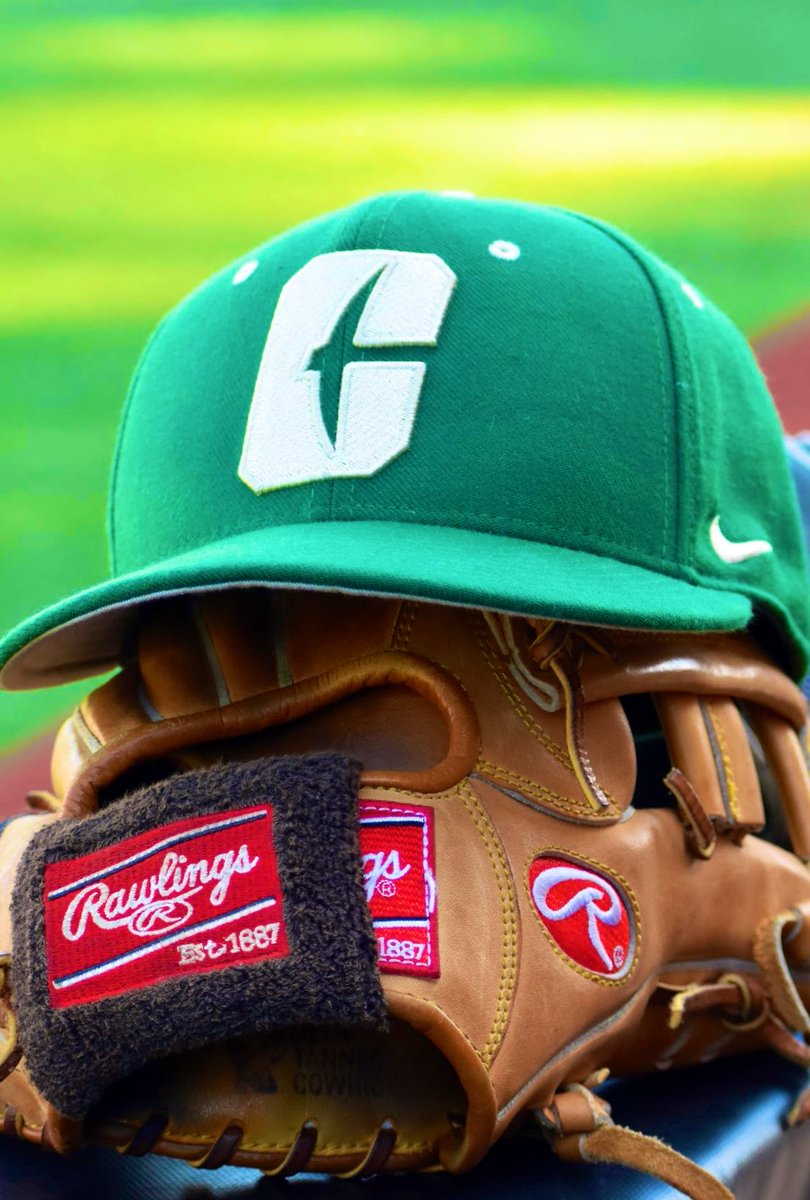 This roster breakdown will be a tad more complicated than they have been in the past. There are several reasons for that. First, due to the circumstances surrounding the 2020 season, the NCAA lifted the 35-man roster cap for the 2021 season. As a result, the current roster sports 44 players, including 6 returning seniors. That's another thing to keep in mind. The NCAA not only gave seniors their year of eligibility back from the 2020 season, they gave everyone last year's eligibility back. So, when you see a returner like David McCabe or Dominic Pilolli referred to as a freshman, that's why. Finally, there are a slew of new-comers on the roster. There are 26 new faces to go along with 18 returners.
What does it all mean? It makes this the deepest Niner baseball team that we've ever seen. There's a chance that it could be one of the most talented squads we've fielded,too. Time will tell.
We're starting with the positions players. Be on the lookout for our take on the pitching staff tomorrow. Keep in mind that with the depth present on the roster there are going to be a lot of options when it comes to Coach Woodard's lineup card from game to game. The ability to tailor the lineup based on matchups will be an ongoing feature this year. That being said, we're going to tell you how we see it and make a call on who we see starting against Morehead State this Friday. We might be wrong, but hey, we've never let that bother us before.
Position Breakdown
Catcher – Look for sophomore transfer Aaron McKeithan (Arden, NC/TC Roberson/Manatee CC) to spend a lot of time behind the plate for the Niners. McKeithan comes to Charlotte from Manatee CC, but in truth he's a home-grown product from TC Roberson HS in Asheville that signed with Tulane out of HS. McKeithan's presence behind the plate should help shore up an area of concern from last season. His arm is good enough to keep baserunners honest and his bat should make an impact as well. Returners Craig Keuchel (Conroe, TX/Caney Creek HS/Hill College) and Jacob Whitley (Clemmons, NC/West Forsyth HS/Gardner-Webb) will be in the mix to spell McKeithan, although Keuchel's place on the field is likely right field. RS junior Whitley provides experience with a strong bat and can contribute when called upon. Freshman Tyler Cotten (Yorktown, VA/Grafton HS) is a big physical prospect that will be fun to watch develop.
First Base – We're going with freshman transfer Will Butcher (Arden, NC/TC Roberson HS/NC State). Another TC Robertson product, Butcher comes to the Niners after originally attending NC State out of HS. He's a big target (6'2", 210) and plays solid defense. At the plate, he's a double looking for a place to happen. Returning freshman David McCabe (Oshawa, Ontario/Everest Academy) is also a candidate, but for this exercise we are slotting #BigMaple at third base. Returning senior Rafi Vazquez (Annandale, VA/Bishop McConnell/Florence-Darlington Tech) is an option at first as well. Rafi's big lefty bat is going to have him on the field a lot, although it might be as the DH.
Middle Infield – There are a ton of options up the middle. Some of the pieces are interchangeable. Depending on the matchup and the day, the Niners can create a lot of looks. But we told you we were going to make a call, so here we go.
At second base give us transfer sophomore Jack Dragum (Mechanicsville, VA/Hanover HS/Louisburg College). Dragum started out at UVA and comes to the Niners from Louisburg JC. He has range and a big arm. His bat is coming along and will be something to watch. At short we are going with sophomore transfer Austin Knight (Jacksonville, FL/Bolles School/Tennessee). Knight comes to the Queen City after spending his freshman season up on Rocky Top. He's athletic with range and a capable arm. He has a live bat that can do some damage. These guys could be flipped on opening day, but remember what we said about being wrong. We can't forget about returning senior Carson Johnson (Springdale, AR/Springdale HS/Connors State) in this discussion. Carson (Career .309/.394/.363) has been near the top of the pile in OBP during his time on campus and plays defense with grit. He's working his way back from injury though, so it will be a work in progress. The name a lot of fans ask about is Gino Groover (Morrow, GA/The Walker School). By now you've heard that Gino had a chance to go in the draft last Summer but chose to be a Niner instead. The freshman from Georgia is going to get on the field. He has too much skill to keep him off of it. His fluid movement makes the game look easy in many cases. At the plate he's a disciplined hitter with a ton of bat speed. For this exercise we're bringing him off the bench and trusting the staff to bring him along. For that matter, Groover is one of a handful of promising infielders that will be fun to watch develop. Dante DeFranco (Hillsborough, NC/Orange HS), Nate Furman (Brookhaven, PA/Monsignor Bonner HS), and Charlotte-area product Chandler Riley (Concord, NC/Cox Mill HS) will all be fun to watch develop as they get settled into college baseball.
Third Base – For our money we are going with returning freshman David McCabe at the hot corner. Big Maple is going to be one to watch this season. The Canadian has the agility and hands to play all over the field, as he showed by playing SS some last season for the Niners. At the plate the switch hitter has power to all fields from both batter's boxes. If he has the season that we believe he will, he could see his name called in the Draft this summer. A lot of the guys mentioned above could play third. However, we are going with sophomore transfer Thomas Caufield (West Chester, PA/Henderson HS/Pitt CC) to see time there. Caufield provides another lefty bat option and can also play anywhere on the infield.
Outfield – It's a familiar story by now, but there are a lot of possibilities in the outfield. Since the Niners return all three starters from last year, we are going with returning senior Todd Elwood (Career .306/.379/.348) in left, returning freshman Dominic Pilolli (2020 .403/.481/.567) in center, and returning junior Craig Keuchel (2020 .215/.304/.446) in right. Elwood (Indian Trail, NC/Piedmont HS) covers good ground on defense, has an arm to keep runners honest, and consistently finds ways to get on base. It's hard to not pick him here. Piliolli (Youngstown, OH/Canfield HS) has the wheels to play center and is considered "Charlotte's best overall player and a 2022 draft prospect" by D1 Baseball. He also came out on fire last year, leading the team with an OPS of 1.048 through 17 games. Keuchel has been working to improve in right and has made strides there after coming in as a catcher. He may well see some work behind McKeithan but playing him in right is a way to get his bat in the lineup. Behind this trio are three newcomers to the program that will push to get in the lineup: sophomore Parker Stinnett (Knoxville, TN/Powell HS/ Walters State CC), sophomore Hunter Baker (Huntersville, NC/Hough HS/Florence-Darlington Tech), and freshman Jake Cunningham (Charlotte/Ardrey Kell HS). Fans may remember Stinnett and Baker from the exhibitions their respective teams played at the Hayes in the Fall of 2019. Stinnett can cover a ton of ground in the outfield and is a table-setter offensively, Baker is an aggressive lefty bat, and Cunningham is a young athletic prospect with room to grow. It would not be surprising to see any of the three find their way onto the field.
Designated Hitter – Again, it's a matchup thing. We are going with returning senior Rafi Vazquez (Career .281/.373/.494). It's an easy call with his big lefty bat and smooth swing. Another lefty option at DH is Carson Johnson. Gino Grover could get some ABs here as a righty. Butcher or Keuchel could also find themselves here depending on the day.
As we said, there are a lot of moving parts. Also, the staff is sure to experiment with different looks as the season progresses. All we can say for sure is that we're more than ready to watch it unfold.